A PRE-FRAMED shirt personally signed by Denis Law - undoubtedly one of the true legends of Manchester United history. Denis is the only United player to have TWO statues at Old Trafford - one in the Stretford End and also featuring as one of the United Trinity on the Old Trafford forecourt. Incredibly, all three members of The Trinity - Charlton, Law and Best - won the prestigious Ballon d'Or award. Notably, Denis was the first to win and received his award in 1964 following United's 1963 FA Cup victory and so it is fitting that this is the replica shirt chosen for this signing.
Denis has signed each shirt on the front of a replica 1972/73 home shirt.
We have photos and video to authenticate the signing and have created a Certificate of Authenticity (COA) which will be sent out with every shirt.
Note that shipping is not free - the headline price above is the base price (collect from MUST) and will be adjusted (check the sub-heading price) depending on the shipping option you select. We offer these shirts framed only & ship worldwide. Shipping is by secure, insured courier. Please select the shipping option you require and the price will be adjusted in the sub-heading price. We also offer the option to collect your shirt from our office free of charge
Law spent 11 years at Manchester United, where he scored 237 goals in 404 appearances. His goals tally places him third in the club's history, behind Wayne Rooney and Bobby Charlton. He was nicknamed 'The Lawman' by supporters, and 'Denis the Menace' by opposing supporters. He is the only Scottish player to have won the Ballon d'Or award, doing so in 1964, and helped his club win the FA Cup in 1963, the League Title in 1965 and 1967 and reach the European Cup Final in 1968 (sadly he missed the final itself through injury) to finally fulfill Sir Matt Busby's dream.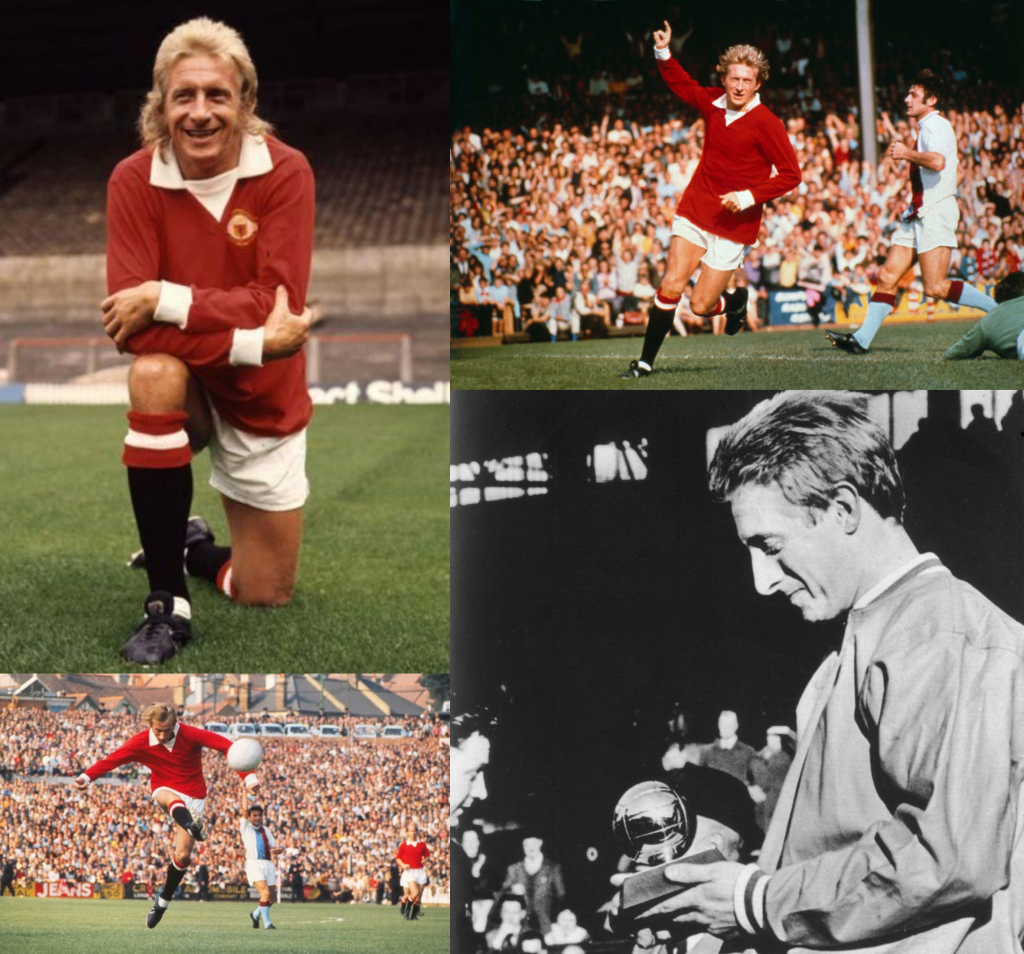 ---
AUTHENTICITY GUARANTEED You can be confident of the authenticity of our items as M.U.S.T is the official Manchester United Supporters Trust (Google us) - a non-profit fans organisation - owned and run by our members - passionate Manchester United supporters. We are recognised by MUFC, the FA, the PL and the national fan organisation (FSA) and registered with the Financial Conduct Authority - with offices at 18 Sir Matt Busby Way just a stone's throw from Old Trafford. All our items can be collected free of charge if preferred . All our signed shirts/memorabilia comes with a Certificate of Authenticity.